| | |
| --- | --- |
| Wed Oct 5th Bandimere Speedway | |
Thread Title
Wed Oct 5th Bandimere Speedway
10-09-2011, 03:05 AM
Junior Member

Join Date: Jul 2011

Location: Colorado

Posts: 67
Wed Oct 5th Bandimere Speedway
---
Ok well, got a few friends to go to Colorado State Patrols "Take it to the Track" Night at Bandimere speedway
here are my two runs,
1st one I was super nervous and had no idea what I was doing,
00 Prelude 1st 1/4 mile run - YouTube
ran a 17.7 on that one.
Felt way better the 2nd time around, thought I was gonna be more prepared mentally for things. I had gone over what rpms I wanted to , but two blown axles from the red civic that got pushed out of the way, and then a blown headgasket from the car that went in front of me delayed things and threw me off..
00 Prelude 2nd 1/4 mile run - YouTube
In spite of running what I thought was at least half a second better, I only improved .1 for a 17.6
I'm a Little disappointed I expected at least 16's if not a squeak into like a 15.9.
Some other noteworthy times from that night
Stock 2000 4runner: 18.8
Turbo 99 4runner: 15.5
My friends Audi A4: 15.2
Jet engine truck: 7 seconds
Corvette I ended up racing: 13.0
Mopar I raced in the first race: 13.8
my friends Impreza: 12.2
My Mods
AEM short Ram Intake,
DC headers,
custom magnaflow exhaust from the header to muffler
10-09-2011, 07:11 PM
Platinum Member

Join Date: Feb 2010

Location: Ohio

Posts: 2,172
Re: Wed Oct 5th Bandimere Speedway
---
You are braver than I, lol. I never go simply cause I'd look like an idiot.
__________________
10-09-2011, 08:19 PM
Platinum Member

Join Date: Dec 2008

Location: Colorado Springs, CO

Posts: 1,985
Re: Wed Oct 5th Bandimere Speedway
---
My first run ever was a 17 something haha...pulled a 16.1 out at the end at least...
This was in Pueblo so the red necks were probably wondering why a slow rice burner hit the 1320 I bet
__________________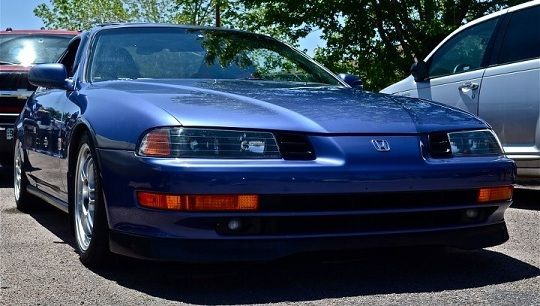 Currently Active Users Viewing This Thread: 1

(0 members and 1 guests)
All times are GMT -4. The time now is
12:57 AM
.