| | |
| --- | --- |
| Durability of ROTA Wheels... | |
Thread Title
Durability of ROTA Wheels...
05-02-2012, 02:17 AM
Platinum Member

Join Date: Feb 2009

Location: richmond va

Posts: 1,529
Durability of ROTA Wheels...
---
Thanks to bigmikes link i followed on facebook, I feel like this would be a good argument started for the good ol preludezone ;) lets hear the opinions
apologies if this is put in the wrong section, but the writer of the article brings up alot of valid points and in my opinion has forgotten to mention many. im not doubting it doesnt pass transportations laws, however i do feel the alloys used in rotas versus mugens, bbs, volks, etc is deffinitly an alloy that probably gets by the rules and laws and is still cost effective. id personally like to see a sample of a ROTA Circuit 8 and a same size sample of a Mugen Mf8 and test them in a Tinius Olsen machine to figure out how much integrity and ductility each specific materail has (the machine does much more but for us this is proabably the big hit).
anyways i'd like to hear your opinion on this article
Question on Durability of ROTA Wheels? | CustomPinoyRides.com - Pinoy Pride In Our Rides!
__________________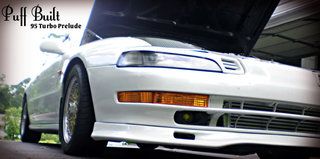 1995 Honda Prelude S "LuLu" (in the making) :)
MY JOURNEY TO 600WHP 95 TURBO PRELUDE BUILD THREAD vvvvvvvvvCLICK LINK BELOWvvvvvv
http://www.preludezone.com/4th-gen-h...refurbish.html
Cars are like Girls, you want every pretty one you see, But in the end you only Love Yours...
05-02-2012, 10:22 AM
little green ghouls, buddy!!

Join Date: Apr 2006

Location: kitten mittens

Posts: 17,844
Re: Durability of ROTA Wheels...
---
__________________

1995 Honda Prelude SE Turbo; 250whp, 275wtq @ 10psi Soldddd!!!
2000 Acura TL; DD
2005 Stage2.5+ Subaru WRB STi : RzKar!
Ivey Tuned - Advan - Cobb - Rallispec - CP - Perrin - ACT - KillerB - Carillo - TurboXS - Defi - Innovate - Walbro - DeatschWerks - Feal - H&R - Alpine - Infiniti - Curt
2001 Kawasaki STX1100 D.I. - Sold!
2007 Sea-Doo RXT 215; ET 127 +3 S/C impeller, DIY 3" intake, DIY resonator delete/free flow exhaust, DIY oil catch can, Rule 500gph bilge pump
Currently Active Users Viewing This Thread: 1

(0 members and 1 guests)
Posting Rules

You may not post new threads

You may not post replies

You may not post attachments

You may not edit your posts

---

HTML code is Off

---
All times are GMT -4. The time now is
11:41 AM
.