Thread Title
Exhaust Leak..Bad MPG?
09-09-2011, 05:52 PM
Silver Member

Join Date: Oct 2010

Location: Riverside

Posts: 475
Exhaust Leak..Bad MPG?
---
It sound like I have an exhuast leak. And lately I've been getting horrible mileage. From what I've read, Air:Fuel ratio makes a car run lean/rich.

In my case if there is a leak, I would be running rich due to less air supplied to the engine and an excess amount of fuel.

I'm not really sure what kind of answer I'm looking for, but any ideas?
09-09-2011, 06:07 PM
Platinum Member

Join Date: May 2010

Location: Slidell, LA

Posts: 2,388
Re: Exhaust Leak..Bad MPG?
---
Yes, in the right spot, an exhaust leak can cause bad MPG. If you have a leak before the oxygen sensor, it will throw off the readings that it sends to the ECU. It will read lean, due to the extra air entering the exhaust flow. My Hytech replica came apart after scraping the ground in New Orleans, and I slid it back together enough to get home. The fuel economy was TERRIBLE for a couple days until I could bring it to my friend's lift and hammer it back together.
__________________
Quote:
Originally Posted by
bykfixer
it'll sound like an ultralight airplane or a moped exhaust funneled through a kazoo.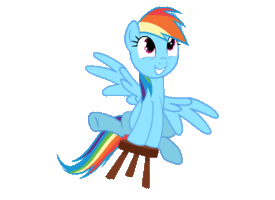 09-22-2011, 10:03 PM
Silver Member

Join Date: Jan 2011

Location: Dallas, Texas

Posts: 309
Re: Exhaust Leak..Bad MPG?
---
Not trying to thread jack, but I might have an exhaust leak where my exhaust manifold and engine block meet, I'm guessing that could be the cause of my some-what bad gas mileage?
Currently Active Users Viewing This Thread: 1

(0 members and 1 guests)
Posting Rules

You may not post new threads

You may not post replies

You may not post attachments

You may not edit your posts

---

HTML code is Off

---
All times are GMT -4. The time now is
04:19 AM
.