| | |
| --- | --- |
| Help: Referbish Refresh Carbon Fiber Trunk ?? | |
Thread Title
Help: Referbish Refresh Carbon Fiber Trunk ??
05-01-2008, 10:56 PM
I'm New

Join Date: Apr 2008

Posts: 13
Help: Referbish Refresh Carbon Fiber Trunk ??
---
Hello, i just bought a prelude with a pale driwed up carbon fiber hood !! looks good but isint ashiny does any one have pictures or DIY on how to refine it ?? thanks
05-01-2008, 11:38 PM
Super Roo mod

Join Date: Jan 2007

Location: The Lucky Country

Posts: 5,846
I couldn't find anything on here, so here's a write up from OzHonda
http://www.ozhonda.com/forum/showthr...52#post1145252
Quote:
Originally Posted by
EK4R
Disclaimer: The following is provided as a GUIDE ONLY, and neither myself nor Ozhonda take any responsibility for the outcomes of someone else doing the following. You follow these steps at your own risk!
Ever wonder why your CF turn dull and yellow after long hours under the sun? WHO CARES?! follow this simple DIY and bring it back to life again.
I've tried alot of methods, using lots of products, including Peanut Butter...and this is bay far the best and easiest method so far.
NOTE: it takes alot of time and patience to take your time. it took me few days to get the end result i wanted.
Aim:
Rejuvenate your CF like new.
Sidenote:
This will only work on light/heavily oxidized surfaces. It will NOT turn out like NEW however it comes very close to it for the price you pay. Otherwise you may ask local Boat/surf board shops to have your CF re-coated for alot more $$$.
Items:
1 x 3M Marine Fibreglass Restorer and Wax
1 x claybar and cleaner
1 x Polisher
1 x Wax
lots of Clean Microfibre towels
Optional
1 x Scratch X
1 x Random Orbital (but strongly recommend)
1 x Peanut Butter...to eat or use on your CF (no jk..)
Maintenance
Remember, CF isn't like your normal car pannels. it requires close attention and needs to be cleaned and washed often. If it stays in the sun for too long , UV will damage the gel coat thus leaving you with the yellow tinge.
Reguarly polish and wax will do the trick and keep your hood looking like new.

Steps:
1. take off your CF bonnet from your car.
2. wash with shampoo and claybar then dry. (make sure your surface is nice and smooth and DRY, dont want scratches now do we)
Here is what my hood looks like before.
3. Use 3M marine Wax with clean towel and work away. Follow the instructions on the packaging. Rub a few times with pressure and you should see your bonnet start to shine. Make sure you wipe away the wax straight away with your towel as it will leave residue and cause marring on your hood once dry.
I did this for my whole hood before i used my random orbital as i find doing it by hand cleans alot deeper because you can use more pressure.
Note: Do one small section at a time. Also doing it by hand sometimes will cause marring on your hood :(
Here is what it looks like after a apply of wax. already looking better.
4. Here is where i did the optional steps.
Once i waxed my whole hood by hand, i then proceeded with my Random Orbital over the whole hood.
Note: Do one small section at a time.
5. Another Optional Step.
to reduce marring, i polished the hood again with random orbital with Scratch X. Once again do small section at a time and clean away with clean towel.
6. Once cleaned. I applyed my car polisher the usual way. Refer to your polisher packaging for instructions.
7. Then it was onto the car wax. I left my wax to dry on my hood for the whole afternoon before wiping it off.
Here is a picture. doesnt look too pretty huh...
8. Wipe off your wax and stand back and drool.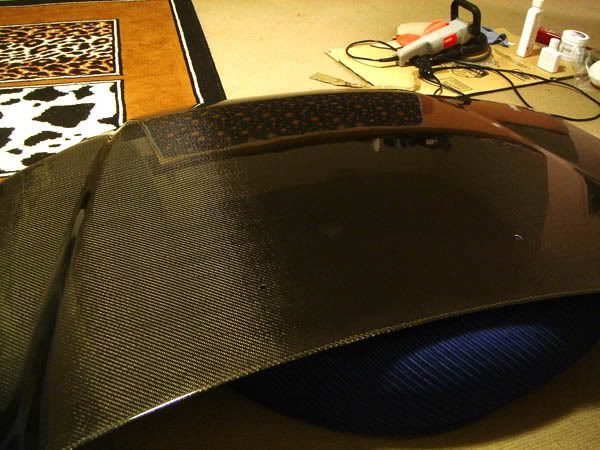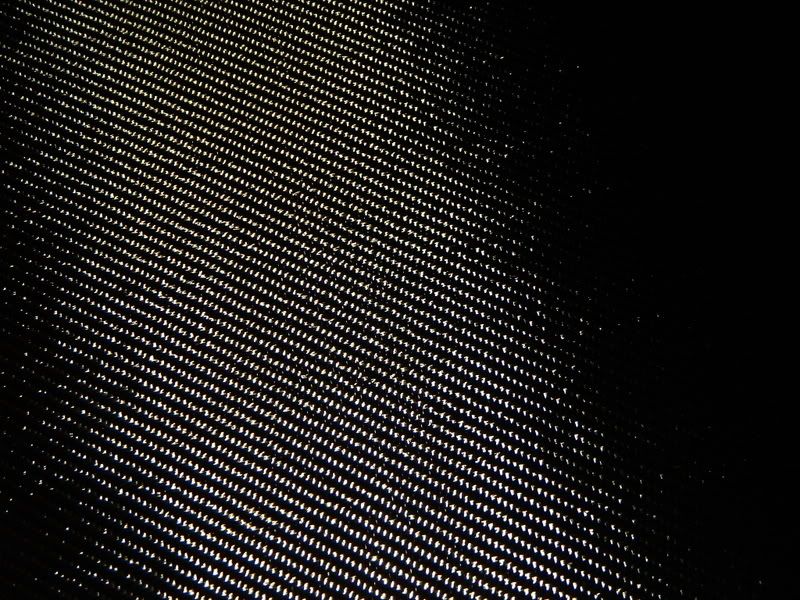 water beads on my hood :)
__________________
Request for rep = NO REP. Kthxbi.
IF YOU ASK A STUPID QUESTION, OR MAKE A STUPID STATEMENT, YOU WILL GET A STUPID ANSWER!
FIFTH GENERATION RESOURCE GUIDE <<<-- USE IT, USE IT, USE IT!
Currently Active Users Viewing This Thread: 1

(0 members and 1 guests)
Posting Rules

You may not post new threads

You may not post replies

You may not post attachments

You may not edit your posts

---

HTML code is Off

---
All times are GMT -4. The time now is
06:10 PM
.