Thread Title
new member of the fam
07-29-2008, 04:53 PM
Platinum Member

Join Date: Jun 2006

Location: Queens, NY

Posts: 1,026
new member of the fam
---
i'll let the pics of speak for themselves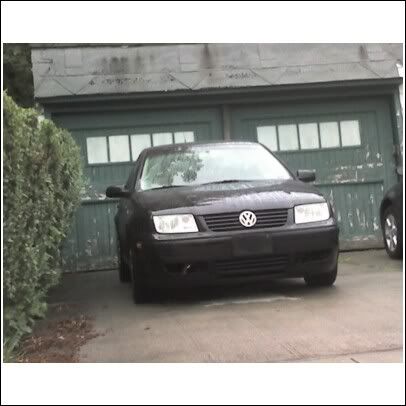 yup, she's a vr6 =)
already on the way
new headlights
HIDs
foglight wiring
euro switch
new mirrors
tints will go out, them shiiieeets turned purple!!!!, gonna get it re-tinted and maybe put the gli lip kit on it.
__________________
bb4
07-29-2008, 05:01 PM
booooooOOOOOSSSST!!!

Join Date: Aug 2007

Location: Inver Grove HONDA!!!!!

Posts: 1,288
I think is supposed to go in the "Auto Showoff" section...

But nice volks! The VR6's are pretty nice cars
__________________
'03 Sonic Yellow WRX with 114,000 miles, '05 WRX transmission with 60,000 miles - 310hp booOOOSST!!!
Member #2 of BB Squad
I Love E-FIGHTING Member #2
I'm SUPER Jealous of Irish Luder's Type-S" Bandwagon Member #1
07-29-2008, 05:06 PM
Platinum Member

Join Date: Jun 2008

Location: in 619, but reppin' 904

Posts: 1,439
Nice ride indeed, good find!
__________________
Member's Rides thread:
http://:lock1:http://www.preludezone...ad.php?t=10517
BB Squad member#6 "I Keeps it Real!" White prelude bandwagon member #1
DAMN!! "If you ain't down with tha bandwagon i got 2 words for ya"
2001 Civic LX sold
2002 Accord SE bye-bye
1993 Civic CX ****ted
1992 Accord LX sold , 1998 civc ex trade
1999 Prelude sold Auto2manual conversion complete 30Nov09
2007 Mustang GT/CS
Currently Active Users Viewing This Thread: 1

(0 members and 1 guests)
Posting Rules

You may not post new threads

You may not post replies

You may not post attachments

You may not edit your posts

---

HTML code is Off

---
All times are GMT -4. The time now is
05:03 PM
.