| | |
| --- | --- |
| Uk Lude - 5th Gen Map light | |
Thread Title
Uk Lude - 5th Gen Map light
02-23-2010, 10:23 AM
I'm New

Join Date: Feb 2010

Posts: 4
Uk Lude - 5th Gen Map light
---
Hi guys,
As some of you will be aware the UK 5th Gen Ludes didn't come with a map light... weird huh!? It was only fitted to US and JDM Ludes as far as I know.
I've just bought one from a JDM SiR and it's complete with wiring. It has two connector plugs, a brown one and a grey one. I was wondering if anyone knows how wire this in and where the plugs fit. I think the wires run along the roof, down the A pillar and into the dash. I have looked at the courtesy light wiring diagram but it's not a great help.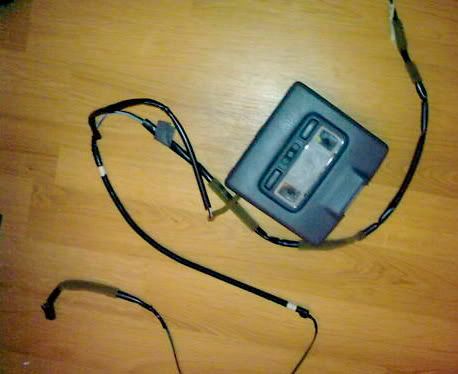 Any info and some US knowledge would be real helpful!
Thanks
02-23-2010, 05:47 PM
Super Roo mod

Join Date: Jan 2007

Location: The Lucky Country

Posts: 5,846
Re: Uk Lude - 5th Gen Map light
---
To the best of my knowledge it was fitted whererver a sunroof wasn't. I've seen a couple of cars over here with them. I think you're right, it runs down the A-pillar and plugs into the dash but short of removing the dash and looking for it I really can't help.

Try a Honda wrecker and see if they know? Or ask the person you bought it off where the plug is.
__________________
Request for rep = NO REP. Kthxbi.
IF YOU ASK A STUPID QUESTION, OR MAKE A STUPID STATEMENT, YOU WILL GET A STUPID ANSWER!
FIFTH GENERATION RESOURCE GUIDE <<<-- USE IT, USE IT, USE IT!
Currently Active Users Viewing This Thread: 1

(0 members and 1 guests)
Posting Rules

You may not post new threads

You may not post replies

You may not post attachments

You may not edit your posts

---

HTML code is Off

---
All times are GMT -4. The time now is
02:51 AM
.