| | |
| --- | --- |
| Gauges/clock,temp,fuel gauge color change/update | |
Thread Title
Gauges/clock,temp,fuel gauge color change/update
03-14-2010, 02:24 AM
Platinum Member

Join Date: May 2009

Location: York, PA

Posts: 1,680
Gauges/clock,temp,fuel gauge color change/update
---
My gf got a digital camera w/her tax return so i been playin with it and took some pics of the lude. heres my gauges all done haha. next is the climate control....need a solderin iron first. And some shots of the engine bay w/my motor apart. enjoy lol.
Speedo/Tach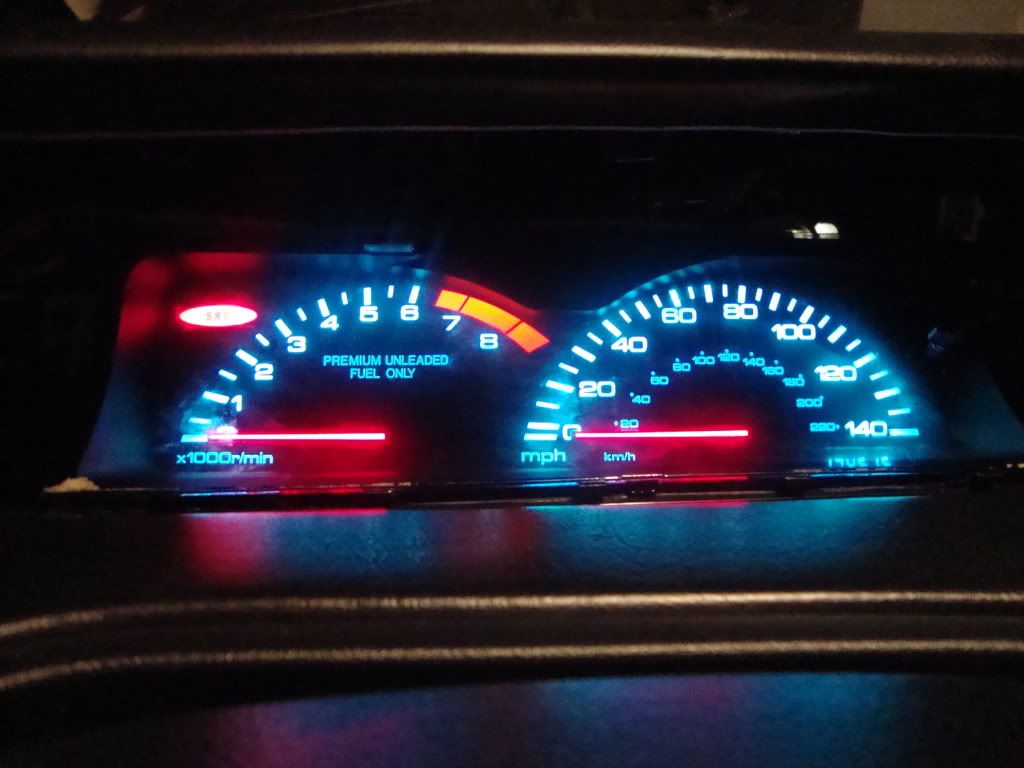 Whole Setup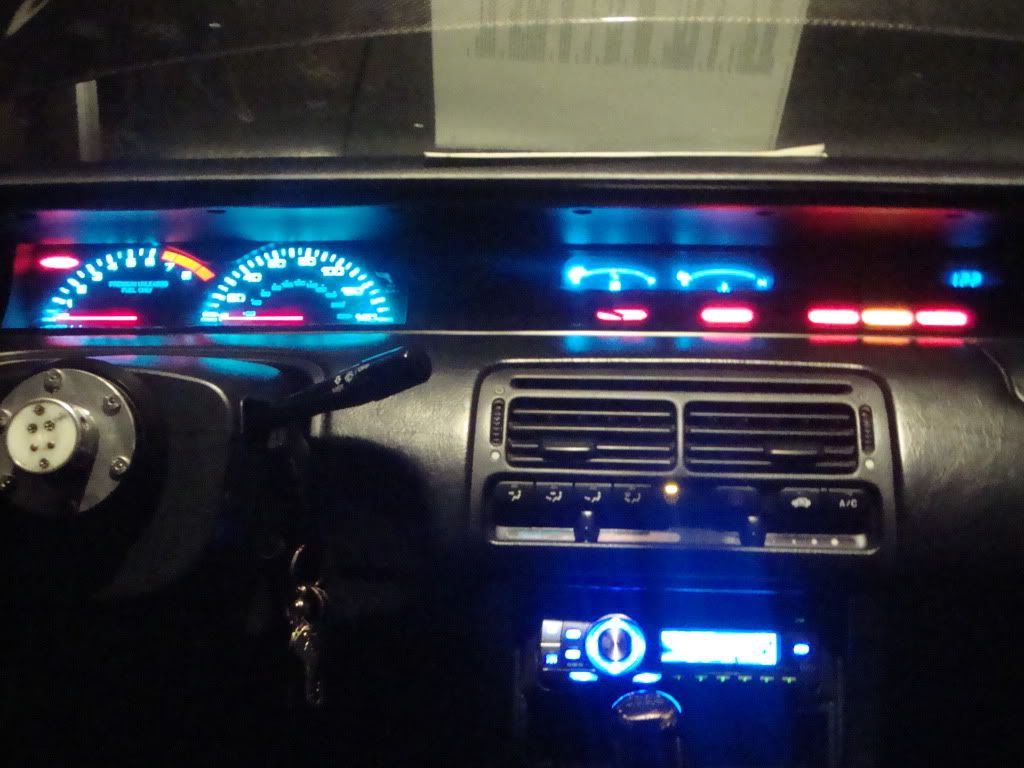 Cool Shot (IMO lol)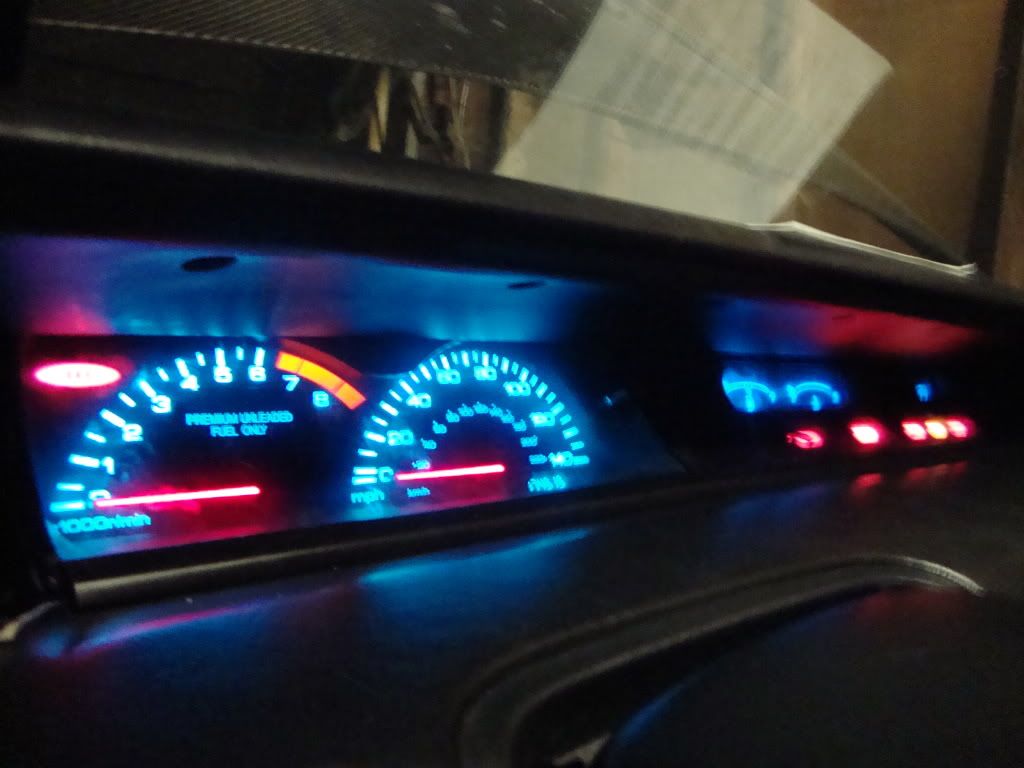 Engine Bay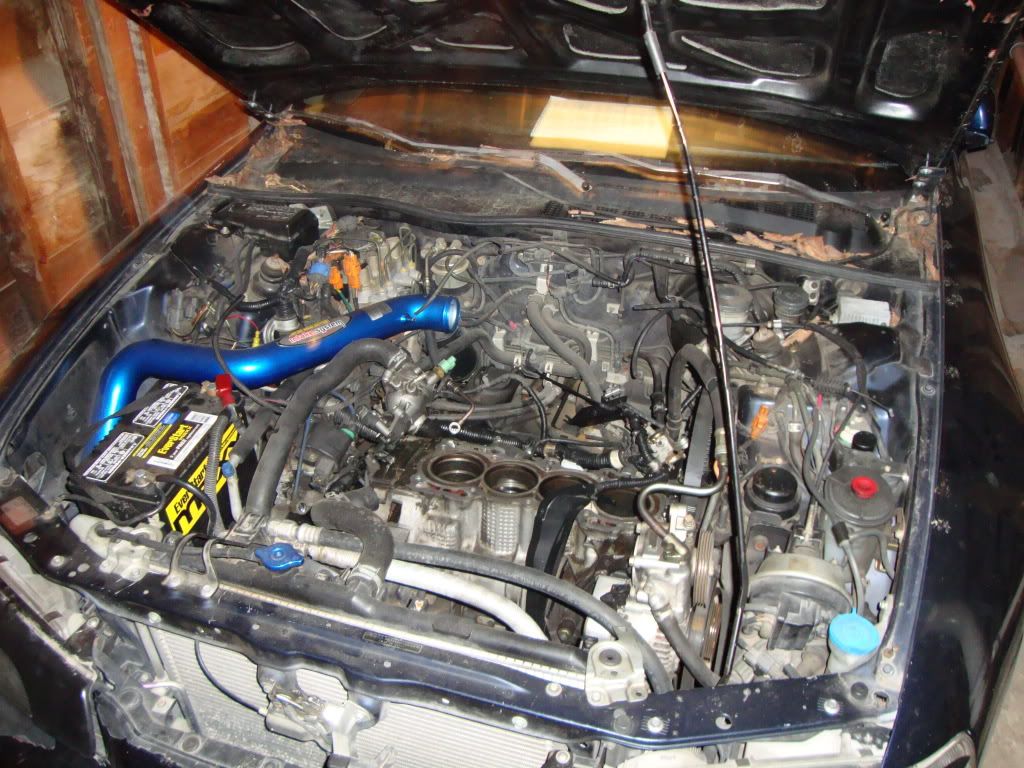 A little closer lol
Inside Cylinder 4...Shop said cracked piston. Blocks trashed
Anywho...theres what i got for now n a lil update shot(s) of the car...parked in the garage mind u lol. Enjoy n feedback is always welcomed n appreciated.
-Ivan
__________________
93 S F22A1 SOLD
95 Si G22VTEC R.I.P Cracked Block
Reborn 95 Si H22A

DynoJet: 188whp/168tq
Engine: NGK Plugs, NGK Blue Plug Wires, Hytech Replica Header, Vibrant Hi-Flow Cat, 3" Kteller piping, Vibrant Street Power Exhaust, AEM CAI, Exedy Stage 1 Clutch, F1 Racing 11.5lb Flywheel
External: VIS Carbon Fiber Hood, JUN eyelids, JDM Foggies
Interior: Customer suede interior, JTC wieghted shift knob, JTC short shifter, NRG qwik release hub, NRG Race Wheel

I have 3" exhaust on my lude club. Founder & CEO (PZ Division)


06-24-2011, 01:35 PM
I'm New

Join Date: Apr 2009

Posts: 4
Re: Gauges/clock,temp,fuel gauge color change/update
---
Hi!
How exactly did you change the temp/fuel clock color to blue? Still need to do mine and can't figure out a good way.
Help would be greatly appreciated!
vfedko@gmail.com
Regards,
Victor
06-24-2011, 01:44 PM
Supreme Member

Join Date: Apr 2009

Location: NY, Queens

Posts: 11,227
Re: Gauges/clock,temp,fuel gauge color change/update
---
nice pics. you need to keep the cam on a tri pod for dark pics
__________________

J.L.D.E.P.P.M.S.3.C.N.Y.C.N.C.A.D
Jams Lobsta Denny EA Peter Prelude Miata STI 300zx club of NY and Canada and NC All Day.
#MadeMorePowerThanJoshClub
Bustr Built
Built in America.
H23A1 2.4t VTEC Project
Currently Active Users Viewing This Thread: 1

(0 members and 1 guests)
Posting Rules

You may not post new threads

You may not post replies

You may not post attachments

You may not edit your posts

---

HTML code is Off

---
All times are GMT -4. The time now is
07:11 AM
.