Thread Title
Headlight Restoration
03-08-2015, 12:41 AM
I'm New

Join Date: Sep 2011

Location: Canada

Posts: 7
Headlight Restoration
---
I used the 3M headlight restoration kit. It's pretty good and I find it works better than the traditional wet sanding procedure.
03-08-2015, 09:45 AM
Grand Member

Join Date: Dec 2010

Posts: 3,053
Re: Headlight Restoration
---
Don't tease us mike, didnt you partout and sell your car?
03-08-2015, 12:10 PM
Supreme Member

Join Date: Aug 2012

Location: could you repeat the question?

Posts: 11,121
Re: Headlight Restoration
---
Makes me wanna re-do mine.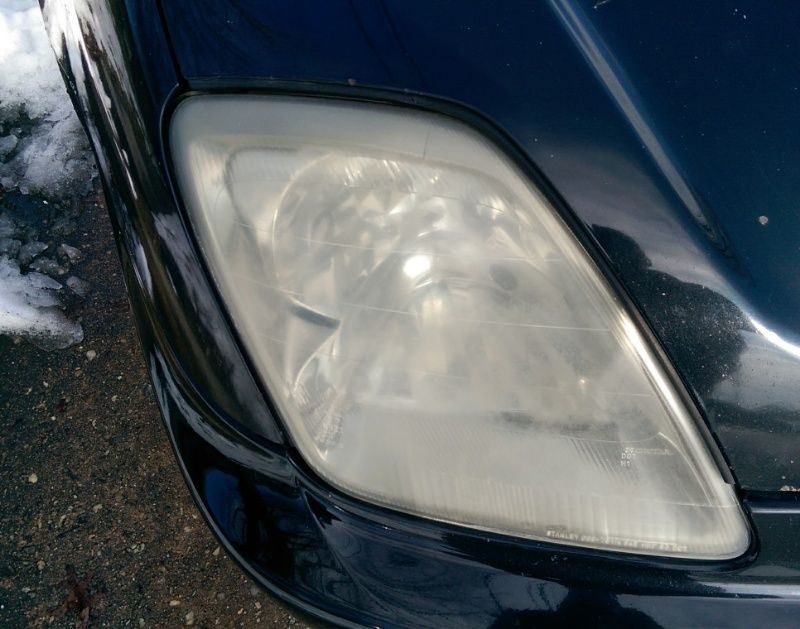 I did it without the drill kit about 2 years ago. Does just as good, but takes a lot longer.
About an hour per lens vs half that with the drill.
Turtle wax one does pretty good, rain x too if you spend enough time, but that 3m one is my favorite.
I use the leftovers from those other kits to polish parts.
__________________
Quote:
Originally Posted by
ogsmakdade
welcome to site Carl
...is a golden car fax kinda like a golden ticket? Sure hope willy wonka didn't put any snozberries in your motor.
Quote:
Originally Posted by
elspectro29
Only seen the first one, 15 years ago in theaters. Plan on keeping it that way. Get off my lawn.
Quote:
Originally Posted by
Lindso
I remember my first thread, asking what a noise was when I got going 110mph.
Pretty much got flamed for driving like a jackass and was told to slow down. And I'll be damned, slowing down fixed it.
God's Not Dead
03-08-2015, 12:58 PM
I'm New

Join Date: Sep 2011

Location: Canada

Posts: 7
Re: Headlight Restoration
---
I still have some parts left but most of them are gone and I still have the car but its all back to stock now. It will be sold soon, hopefully by the end of the summer.
I'm hoping to pick up a forth gen but I would really like a Tesla.
03-09-2015, 11:54 AM
Gold Member

Join Date: Apr 2014

Location: Houston Texas

Posts: 827
Re: Headlight Restoration
---
I used the Wipe New stuff on my daughters Altima a few months back. It took me MAYBE 15 minutes per side and they both STILL look good!
__________________
1989 Honda Prelude Si - Daily Driver (So far, So Good)
1970 Buick GSX Clone - In progress
1988 Chevy Suburban TravelQuest - WorkHorse
1978 Buick Skylark - Sold
"Tackling Those Gremlins One By One"
"If you were as smart as you are dumb, you'd be Einstein!"
"Keep The Shiny Side Up & The Dirty Side Down"
03-10-2015, 11:59 AM
Bronze Member

Join Date: Nov 2014

Location: Wine Country

Posts: 129
Re: Headlight Restoration
---
I dunno why, but my headlights are in pristine condition. Maybe the previous owner cleaned them before he sold it to me, and if so, good on him.
__________________
1997 Prelude Base