| | |
| --- | --- |
| flashing CEL. Cylinder 4 misfire really hard to diagnose. Please help! | |
Thread Title
flashing CEL. Cylinder 4 misfire really hard to diagnose. Please help!


Sounds to me like it could be an EGR problem since you still get EGR code, have random misfires, and then the EGR valve is right next to the constantly misfiring cylinder.. It's cheaper to re-check all that stuff than pull the head and start doing possibly un-needed head work
__________________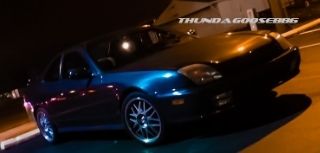 Build Thread
ThundagooseBB6- 1998 Base SC
---
Last edited by ThundagooseBB6; 01-28-2015 at

01:11 AM

.
01-29-2015, 11:17 PM
Junior Member

Join Date: Apr 2013

Location: illinois

Posts: 97
Re: flashing CEL. Cylinder 4 misfire really hard to diagnose. Please help!
---
It was an ase certified shop so I would be pretty mad of it was bull**** lol. They did a computerized compression test to see how much compression cylinder 4 is holding while it's running. and they said it's low in compression due to cylinder 4 valves. as far as egr goes I can't see the video but I took it to another shop who used the Honda puller plug kit to remove only the top 4 port plugs on the intake manifold as well as the egr and ran compressed air and some solution in there to get all the carbon out. They left me with a dirty engine bay so I assumed they got all of it out. yeah I'm defenetly taking it to another shop for a second oppinion, but I'm finally glad that Atleast 1 of 4 shops was able to Atleast give me an idea of what the problem is. does $1,400 sound Rigth for a valve job. Like removing the head, machine shop it, and put it back in with all new seals, oil, water pump, timming belt, and all that stuff?