Thread Title
Need this part
01-14-2013, 04:57 PM
Gold Member

Join Date: Apr 2011

Location: Virginia Beach VA

Posts: 533
Need this part
---
Anyone know if i have to replace the whole damn mirror if i broke this ****. The pieces that connect are broken. I have searched and cannot figure out if they come together or not. I have looked at majestic honda also...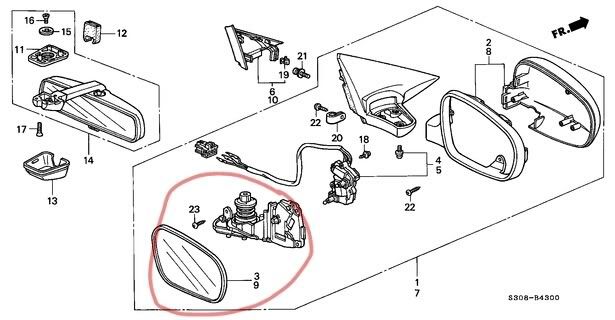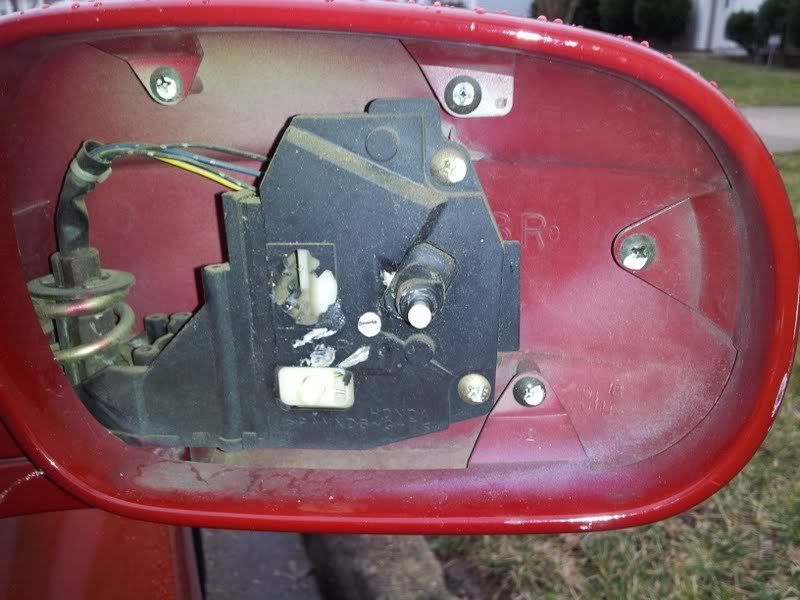 __________________
01-15-2013, 11:30 AM
Junior Member

Join Date: Jul 2012

Location: Pensacola, Florida

Posts: 81
Re: Need this part
---
I'm not sure if you can buy just that section or not since the diagram doesn't have a number, but yes it will come apart separately. I just had my driver side apart to paint it, and pretty much everything you see can be taken down to its individual parts. I even have an extra driver side if you needed it, but it looks like yours is passenger side :/

I would take the entire mirror off the car, because to replace that part you will need to unplug the harness. And furthermore to get everything apart that you need to, you will need to remove the plug from the wires (takes a little patience, and a small pick to lift a couple plastic tabs inside the housing to pull the wires from the plug) - that is, if I remember everything correctly. I'm doing it from memory.

Also, be very careful when you disassemble the outer "rim" from the mirror casing. Near the pivot point where the mirror folds, the casing snaps together and small pieces can easily break. It'll still work fine, as mine is broken, just be careful.

Find a junkyard and you should be able to find one no problem. It's too bad my driver side won't work for you...I'm just over in Pensacola. Good luck!
Currently Active Users Viewing This Thread: 1

(0 members and 1 guests)
Posting Rules

You may not post new threads

You may not post replies

You may not post attachments

You may not edit your posts

---

HTML code is Off

---
All times are GMT -4. The time now is
12:08 AM
.