| | |
| --- | --- |
| MSD Ignition Removal Help | |
Thread Title
MSD Ignition Removal Help
10-16-2012, 01:24 PM
Not So New

Join Date: Oct 2012

Posts: 28
MSD Ignition Removal Help
---
Hi everyone,
Just wanted to introduce myself. I recently purchased a 2000 SH with only 53 thousand kilometers on it. It is pretty much a time capsule aside from some of the mods done to it from the previous owner who did not drive it much hence the low kms and Fast and Furious type mods left over from the early 2000's.
I have already replaced the altezza/euro tail lights to stock and changed the muffler to a smaller RSX-S muffler.
Next on my list is to remove the MSD Ignition. Why? There is a P1399 code being thrown and I am trying to narrow down the problem. I understand that the CEL could be EGR port related as well but I will work on cleaning the ports over the coming weeks.
I need some help here as I have read up on all the MSD 6300 installation manuals (not prelude specific) and even read this link
NTPOG 5th Gen Ignition Installation
and various others but there does not seem to be one just for the 6300 unit alone.
So when I follow the wiring from the MSD unit, one of the wires goes to the Ignition Coil. This part I understand as it is mentioned in some of the other sites and also the manual.
001.jpg
Where I get confused is in the image below. When I follow the other wire, it appears to be spliced into some wiring harness below the throttle body. (See where the black part surrounding the wires is cut open and the MSD wire attached). This part does not seem consistent with the MSD manual so I am left scratching my head.
002.jpg
Any idea what this is or where the original wiring was supposed to connect to?
__________________
Pearl White 2000 Honda Prelude SH
AEM Short Ram / DC Header / Greddy catback exhaust piping to RSX-S muffler
De-ricing in progress.
---
Last edited by jackjohnson; 10-16-2012 at

01:32 PM

.
10-16-2012, 09:10 PM
Gold Member

Join Date: Jan 2012

Location: Pittsburgh

Posts: 985
Re: MSD Ignition Removal Help
---
It might be the wires running to the stock external coil. i'd put my money on that
__________________
Any Pittsburgh Luders?
98 White Pearl 5 speed base-DD
01 White Pearl 5 speed base-Parts

Street Racing: Racing someone on the public streets to see who is faster or a better driver....Is it still street racing if you know you're going to win?
10-16-2012, 11:41 PM
Platinum Member

Join Date: Jun 2006

Location: TX

Posts: 2,149
Re: MSD Ignition Removal Help
---
Just follow the wires and unplug it all, then hook up the stock parts
__________________
97 Prelude-wrecked
00 Prelude-daily driver
99 Prelude-RHD Prelude
98 Prelude-Parts Car-SOLD
97 Prelude-RHD project#2
99 Prelude-Parts car-SOLD
99 Prelude-Parts car-SOLD
01 Prelude-Parts car-SOLD
94 Prelude-VTEC status-Traded for 98 Prelude
98 Prelude-traded for 94 prelude
97 Prelude-Parts car-SOLD
97 Prelude-Parts car-SOLD
44 preludes so far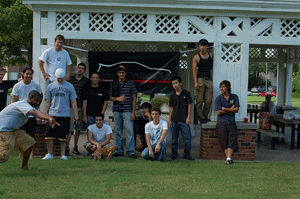 Currently Active Users Viewing This Thread: 1

(0 members and 1 guests)
Posting Rules

You may not post new threads

You may not post replies

You may not post attachments

You may not edit your posts

---

HTML code is Off

---
All times are GMT -4. The time now is
04:22 PM
.