12-03-2011, 05:46 PM
I'm New

Join Date: Sep 2011

Location: King Of Prussia

Posts: 7
AWD?
---
Okay so.. I feel like im going crazy again. Just picked up another prelude 1998 h23a chipped and yadda yadda yadda. Well i i have my vw gti 2003 which im gunna use for parts. The seats. Turbo and other things. But heres my question. I have subframe parts and frame parts from an old 1992 mustang lx 5.0, What trans would i need to get to make this car AWD. I know there is a trans that can bolt up to the h22 and h23 but idk what it is. Plus would i need to get software for this. I can fabricate a back axle. I just need some idea's about the minor things people may know about.
__________________
Prelude. Rwd. Gto 6.0 engine. Eat that
12-03-2011, 05:53 PM
Platinum Member

Join Date: Jun 2006

Location: TX

Posts: 2,149
Re: AWD?
---
I'm just taking a shot in the dark here since I've never actually read up on the guys who have done an AWD to their Preludes, but I'm assuming you'll need an H2B kit and run a CRV tranny
__________________
97 Prelude-wrecked
00 Prelude-daily driver
99 Prelude-RHD Prelude
98 Prelude-Parts Car-SOLD
97 Prelude-RHD project#2
99 Prelude-Parts car-SOLD
99 Prelude-Parts car-SOLD
01 Prelude-Parts car-SOLD
94 Prelude-VTEC status-Traded for 98 Prelude
98 Prelude-traded for 94 prelude
97 Prelude-Parts car-SOLD
97 Prelude-Parts car-SOLD
44 preludes so far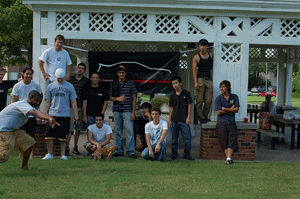 12-04-2011, 07:14 PM
Grand Member

Join Date: Dec 2010

Posts: 3,053
Re: AWD?
---
Treezy is the only guy with an AWD 5th gen and he's having issues with it.
(He's the one that used to be the RWD purple 5g from import tuner)

Shoot over to VAPOA.com and read up on his build - he's currently stationed in Italy so idk how often he checks up on things.
Currently Active Users Viewing This Thread: 1

(0 members and 1 guests)
Posting Rules

You may not post new threads

You may not post replies

You may not post attachments

You may not edit your posts

---

HTML code is Off

---
All times are GMT -4. The time now is
08:11 AM
.