Thread Title
rear motor mount
08-20-2011, 02:05 AM
Bronze Member

Join Date: Oct 2010

Posts: 175
rear motor mount
---
is it hard to get to im getting new mounts soon just wondering how many times im ganna say **** trying to get at it lol
08-20-2011, 02:51 AM
Platinum Member

Join Date: Jun 2006

Location: TX

Posts: 2,149
Re: rear motor mount
---
It's not super hard, but it's definitely time consuming. I'd suggest undoing the front mount as well, that way you can move the motor back and forth.
__________________
97 Prelude-wrecked
00 Prelude-daily driver
99 Prelude-RHD Prelude
98 Prelude-Parts Car-SOLD
97 Prelude-RHD project#2
99 Prelude-Parts car-SOLD
99 Prelude-Parts car-SOLD
01 Prelude-Parts car-SOLD
94 Prelude-VTEC status-Traded for 98 Prelude
98 Prelude-traded for 94 prelude
97 Prelude-Parts car-SOLD
97 Prelude-Parts car-SOLD
44 preludes so far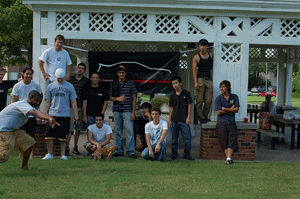 08-20-2011, 11:49 AM
Silver Member

Join Date: Apr 2011

Posts: 313
Re: rear motor mount
---
You could remove the intake and then clean the egr ports and intake thoroughly. Don't break that knock sensor lol.
__________________
Quote:
xXxOuTLaWxXx Not sure. I just usually replace stuff till the problem is solved lol
LMAO!! #1 Problem with most folks these days!!
2002 BMW 540i M-Sport
Gone...
96 Prelude SI 85K - SOLD
97 Prelude Base 122k - Current
Currently Active Users Viewing This Thread: 1

(0 members and 1 guests)
Posting Rules

You may not post new threads

You may not post replies

You may not post attachments

You may not edit your posts

---

HTML code is Off

---
All times are GMT -4. The time now is
04:46 AM
.