Thread Title
shift linkage problem..
06-12-2010, 09:55 AM
Junior Member

Join Date: Jun 2010

Location: FLA

Posts: 91
shift linkage problem..
---
I'm new here but I'm pp a lot so I just want insight from both forums. Thanks :)

Hi all, well I thought I had scored a good deal on this car, but I guess not if it's giving me problems a week and a half into ownership right?

Anyways my problem is:
I can't shift into first or third.

Description:
If I'm at a light for example and I try to move the shifter to the first position the shifter goes ALL the way to where first would be, but it's as if there was nothing there, there is no grind, no stop, just feels as if neutral would extend in there, if I then do the same hand movement as if to move to first it eventually catches(you know what you feel when the car is actually going in a gear,) then I can shift to second fine, but if I go to shift to third it's the same thing, if I was to keep my hand on the shifter and held in the 3rd position the car will just rev up, gears aren't grinding, they aren't making any noise, if I let go of the shifter it springs back into neutral, so it's not popping out the gear because it isn't even going in gear!!

2nd, 4th, 5th and reverse work fine and ALL the time.

It almost feels as if the linkage was getting stuck somewhere in the process, or maybe as if the cable wasn't moving all the way, because since the gear isn't catching, I feel like it's just not reaching the point it has to so the car can be in that gear.

The clutch fluid is fine, the pedal feels fine, I'll check my transmission oil level in a few hours but that should be fine to, and additionally wouldn't the gears grind if the car was low on oil?? And if it was a clutch problem wouldn't I be having the same problem for every gear?

Someone told me the cables might be flexing and I was told that I might as well ziptie my shifter cables together like 98vtec did.

But I would like other insight, I really don't see how the transmission could be damaged, I think it maybe something around the shifter/cables.

But this happened over night, the car drove home fine, i took it apart the next morning to clean the interior and now it's acting like this...


Thanks everyone.

I tried to do a little research yesterday afternoon but the only thing I could find relatively similar was solved by removing the cables and then it worked fine so honestly that didn't even make sense to me lol.
06-14-2010, 09:51 PM
Gold Member

Join Date: Nov 2008

Location: PG BC

Posts: 859
Re: shift linkage problem..
---
__________________
08 Black Magic GTI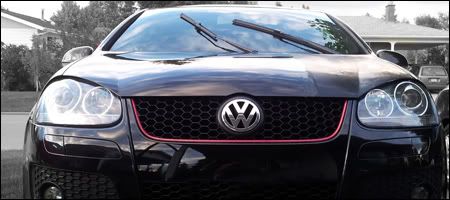 ¬'92 h22a4 4ws¬
Gone but not forgotten
Currently Active Users Viewing This Thread: 1

(0 members and 1 guests)
Posting Rules

You may not post new threads

You may not post replies

You may not post attachments

You may not edit your posts

---

HTML code is Off

---
All times are GMT -4. The time now is
06:54 PM
.