| | |
| --- | --- |
| New and Improved Amber-Delete taillight Write-Up!!! | |
Thread Title
New and Improved Amber-Delete taillight Write-Up!!!
08-08-2008, 02:36 AM
Silver Member

Join Date: Apr 2008

Location: Hoffman Estates IL

Posts: 282
New and Improved Amber-Delete taillight Write-Up!!!
---
http://preludezone.com/showthread.php?t=9426
Hey, I have 2 pairs of these being sold but this is for the people that wanna go out and try it themselves. I have to warn you that this is a little harder to do than the
previous write-up
because thee is trimming involved to make this way work. The main difference in this way and the old way is that with this way, the clear mesh piece leaves no gap in-between the lens and the clear piece. You'll see what I mean later.
Also, this write-up is with me wet-sanding and polishing the lights. If you don't want to wet-sand/polish, just ignore those parts in the write-up.
1. Put the tail's in the oven and separate the lens from the housing (more detail in previous thread)
2. Cut a piece of what you are using (I used acrylic panel) in the shape of the old amber piece. Make sure to make this piece a little bigger than the original one.
3. Slip the new sheet in-between the mesh piece and the tail lens as shown. Make sure it's in there snug and it doesn't move around. You might have to take out the mesh piece but I got away with just slipping it in.
Now is also a good time to wet-sand the lens if your also wet-sanding and polishing (which I did)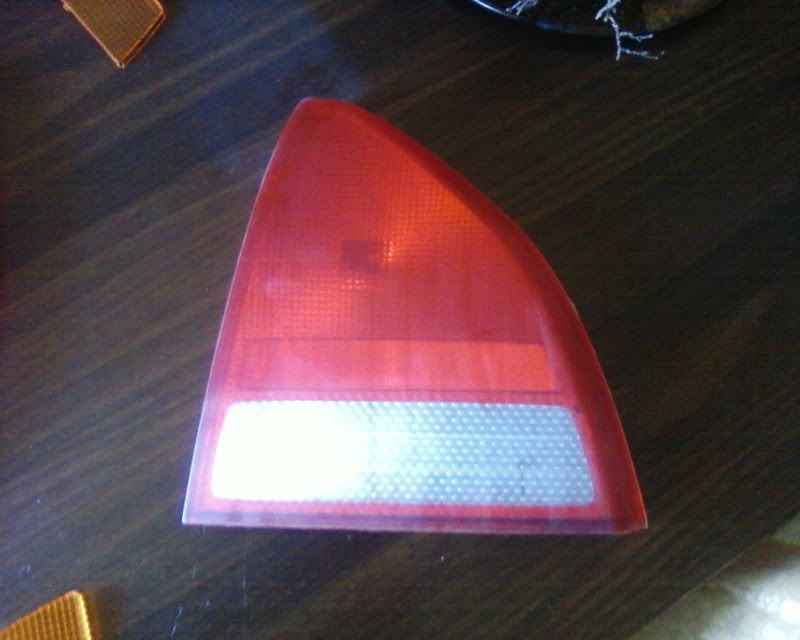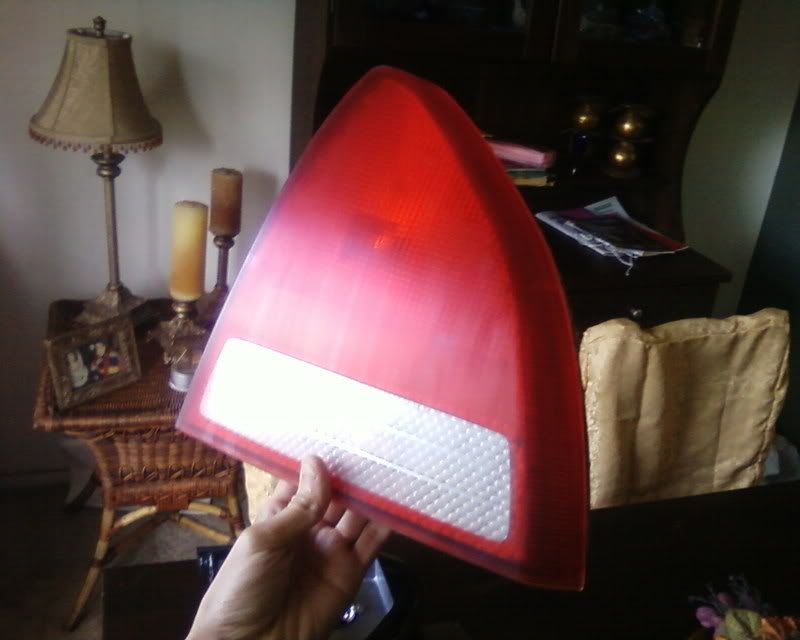 4. Now here comes the tricky part. With the new way of putting the clear piece in, the headlight will not seal completely because there is a part that sticks out on the housing and it hit's it when your trying to re-seal em. So what you gotta do is trim that part so they will seal correctly.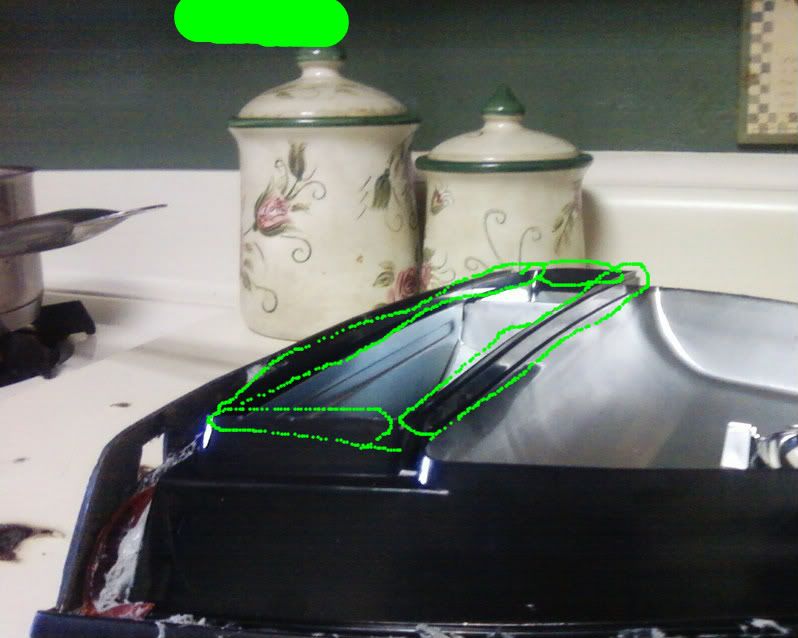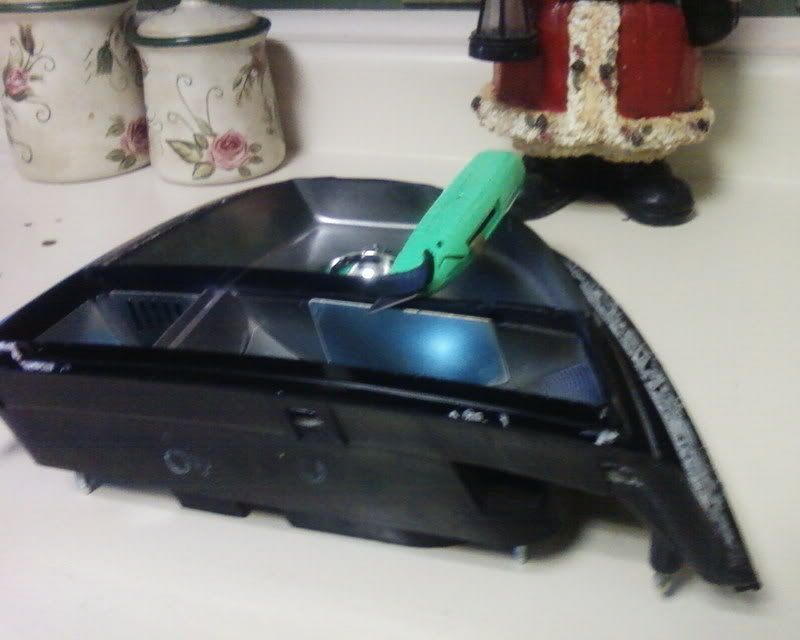 Used my pencil torch to make trimming easier :)
Trimmed: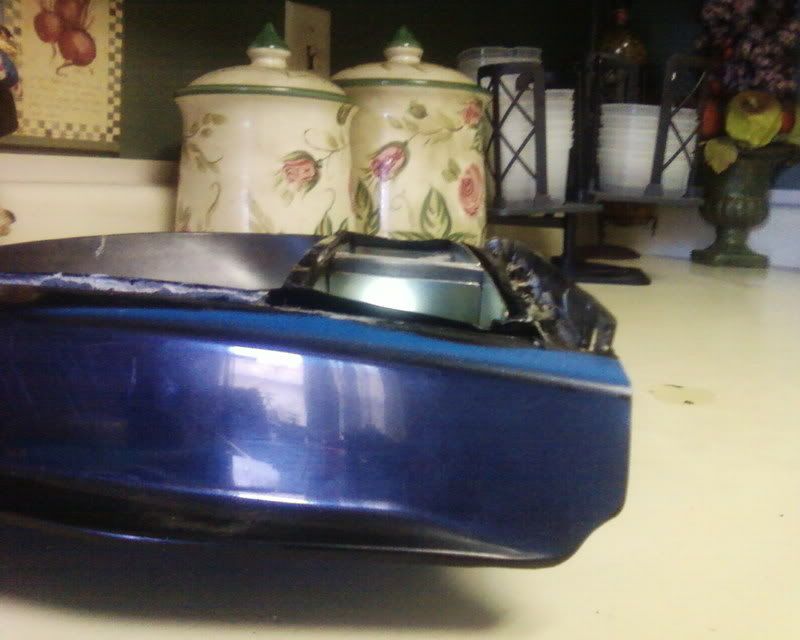 5. After the trimming, put the tails back in the oven and seal em. They shouldn't leave any gap. If they do, you didn't trim right or you have to trim some more.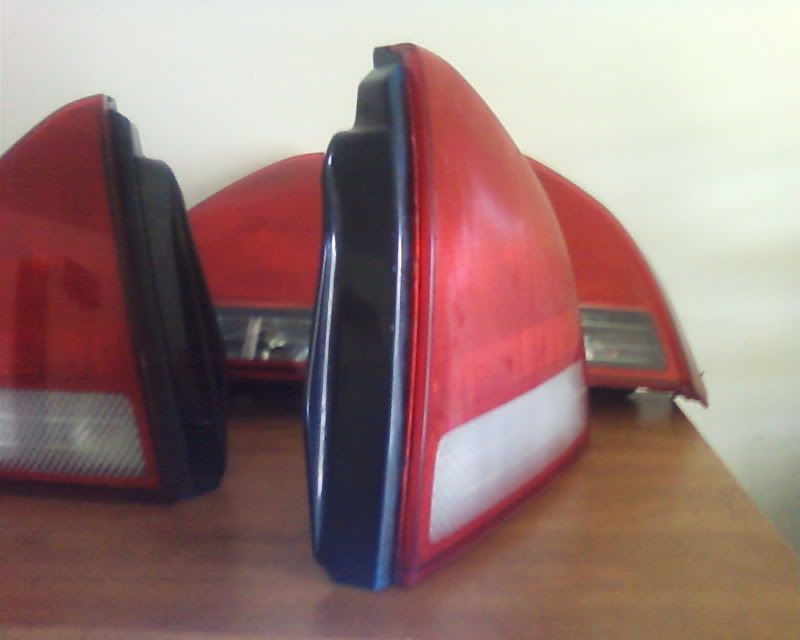 If you did not wet-sand, you can stop right here. If you did, continue on.
6. Take your Meguiars PlastX (or your product of choice) and start polishin'! Always make sure to polish after you are completely done with the oven for best results.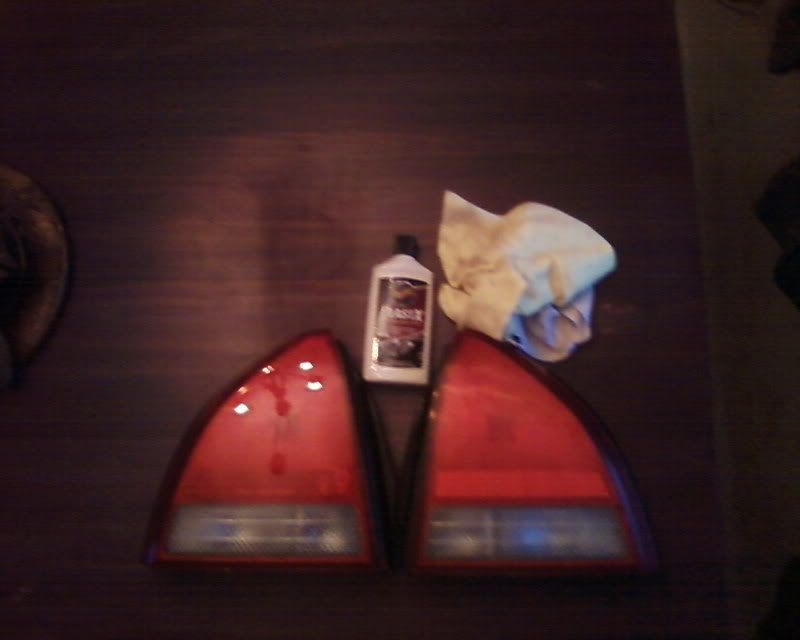 Finished Product:
Picture's don't do em justice. They look brand new in real life! :)
Old Way: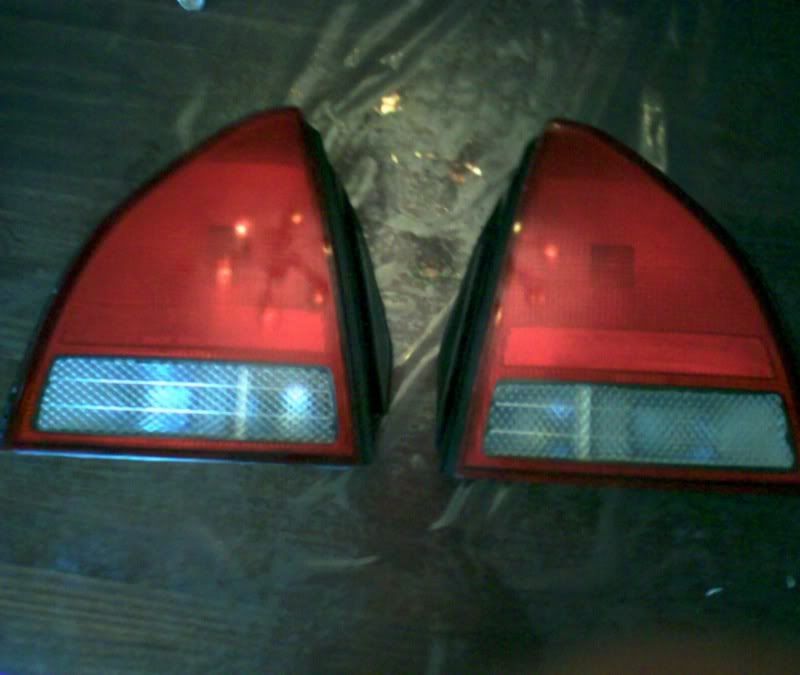 As you can see, you can notice the little cracks and chips and the big gap that the clear piece has.
New Way:
There is no gap or chips at all which is the major benefit. This way does take longer and involves modification of the housing to work but at the end, it does look way better.
For anyone interested in the set's I'm selling, this is the same procedure I do with all the taillights before I send em out
Enjoy!
__________________
1993 Honda Prelude VTEC
-
ITS FAST! :p
1 MONTH UNTIL D-Day
RIP Danny (Prid388)
-Atif Hussain
---
Last edited by importsnrice; 08-08-2008 at

03:35 AM

.
08-08-2008, 04:50 AM
Platinum Member

Join Date: Dec 2007

Location: Long Island

Posts: 1,397
Re: New and Improved Amber-Delete taillight Write-Up!!!
---
looks clean, i like the idea
__________________
Best Buy Saleman FTW
96' Honda Prelude Si-R.I.P.

92' Honda Prelude S/JDM-R.I.P.
Before After Photoshoot -->
Click
Bustr Motha F$%ckin Built!
Currently Active Users Viewing This Thread: 1

(0 members and 1 guests)
Posting Rules

You may not post new threads

You may not post replies

You may not post attachments

You may not edit your posts

---

HTML code is Off

---
All times are GMT -4. The time now is
02:33 AM
.